"Pure London 2016," one of the major fashion shows in London is scheduled to be held from 14th to 16th in February at Olympia and will bring thousands of fashion lovers to London from all parts of the world. The annual event will showcase over 700 international brands and gather hundreds of expert and budding designers. It will also connect leading personalities in the fashion industry including fashion business persons. The purpose of this most sought after fashion event is aimed at introducing this year a new line of menswear brands such as Remus Udmo, ADAMIST, Waven, Dr. Denim, Marbek, and Balmedor, to name just a few from a lengthy list.
On Friday, 19 February 2016, the most awaited London Fashion Week 2016 will also take to the stage and will go on till Tuesday, 23 February 2016. Most of the events of this fabulous fashion week are not open to everyone, but some of them are. The event also spearheads major Shopping events in London during the London Fashion Week, 2016 during which thousands of fashion lovers will be expected to gather in London. One such is the Burberry show which will be on for four days. There will be parades of top class designers and a lot of international brands available on discount at the show.
The London Fashion Week is being held bi-annually in February and September. The British Fashion Council has organised this international fashion event since 1984 and is continuing to do so every year. Parallel to the London Fashion Week 2016, Lulu Kennedy's Fashion East will also get going. The show will provide funding and mentoring to budding designers for its 15th year opening. With CSM veteran Caitlin Price, new celebrities such as Richard Malone and "This is the Uniform" will parade in front of the well-known jury.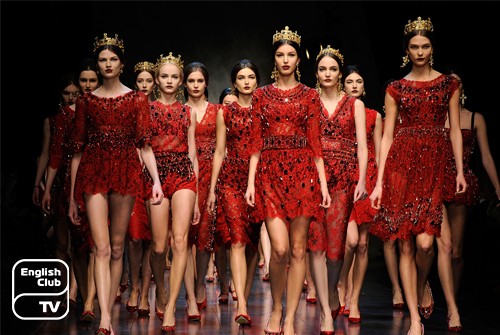 First launched in 2015, Asia Fashion Week, London is another significant event in the field. It was held in June, 2015 and the next show will also be in June 2016. Africa Fashion Week (AFWL) in London is yet another annual fashion event. The show was launched for the first time in 2011. During the Africa Fashion Week, London many more fashion events are held such as the Black History Month celebrations and Africa Centre Summer Festival. Over 300 international designers and more than 45,000 invitees participate annually in the event. Many influential stakeholders in the fashion industry arrive in London during the AFWL.
The Birmingham Fashion Week is another fantastic fashion show in the United Kingdom. Last time it was held from May 7th to 9th 2015. The show made its first appearance in 2000. Hundreds of world famous designers, retailers, celebrities, and other stakeholders in the fashion industry take part in this event. Men Fashion Week was held in London in January 2012 and after that in Puerto Rico. World Events conduct the Men Fashion Week around the world. Sunrise in Baku is another international fashion event that was held on 28 February 2009 in London.