HLondon boasts hundreds of restaurants. Most of them are on the top of the best restaurant lists. However, raving reviews of regular visitors of popular restaurants talk very much about the quality of services and dishes that they supply. Based on them, one can select the best of the best restaurant in London.
Prince Alfred
Located at No. 112, Queesnway, Bayswater, London W2 3RR, Prince Alfred is a top class family restaurant. The atmosphere of the hotel provides peace of mind for visitors and the restaurant dishes are delicious. The staff is cordial and highly smart.
Phoenix
The restaurant phoenix is located at No. 51, Moscow Road, London W2 3 AL. It is open from 10.00 a.m. to 11.00 p.m. on weekdays and on Sundays from 12.00 noon to 10.30 p.m. This cozy pub can accommodate a large group. However, the music at the restaurant sometimes annoys visitors. Otherwise, it is a great restaurant for family and social occasions.
Toa Kitchen
The restaurant holds certificate of excellence for its food and service. Both Asian and Chinese foods are available at Toa Kitchen. Service is cordial and quick; customers do not have to wait much to receive their orders.
The Sekara Restaurant
According to the Trip Advisor, The Sekara Restaurant is one of the best in London. It is located at No. 3 Lower Grossover Pl, London SW1 W0EJ. The Asian dishes such as Kothu Roti, Lamprais etc., that the Sekara serves are delicious. Very compact space, but great privacy amidst enchanting decor.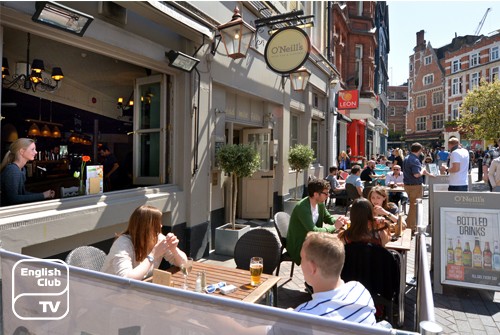 YO! Sushi
A great London restaurant for Japanese food lovers, YO! Sushi provides quick tasty meals for on the run customers. Their menu includes rice and noodles which receive excellent reviews from the consumers in daily basis.
The Real China
The Chinese Restaurant The Real China is located at Thames House, Ashford Road, Ashford, Middlesex TW15 1XB. One of its branches is in London as well. They provide authentic, exquisite Chinese dishes. The friendly and warm service of the restaurant is remarkable.
Goppa' Pizzeria Restaurant Bar
A review on TripAdvisor says that Goppa' Pizzeria Restaurant Bar provides top most quality dishes. Their pizza is unmatched, it says. They provide excellent cocktails and sardinian beer. This Italian restaurant located at No. 106, Homerton High St, London E9 6JA becomes a highly popular spots in tourist seasons.
Seven Park Place
Located at No. 7 and 8, Park Pl, London SW1A 1LS, the Seven Park Place provides excellent food prepared according to traditional and modern French receipts. Open on Weekdays from 10 a.m. to 10 p.m. Good for all festive and memorable occasions.