Armed with sufficient knowledge shopping in London is pleasurable since millions of tourists and locals are also shopping in the city every day. Some areas in London are famous for specific items such as fashions, antiques, hardware, and so on. The city of Chelsea in this context is now famous for antiques. However, Chelsea boasts of famous designer shops as well. A range of small boutiques and shops have taken their place in the West End. Chelsea mostly turns tourists into Sloane Avenue of South Kingston where they can buy modern house appliances and other goods at the world famous Michelin Building.
Shopping at Fortnum & Mason
London has many famous shops for women's wear and lingerie. Some of them are Ann Summers, Knickerbox, Marks and Spencer, and Figleaves. Thousands head towards Piccadilly in London to shop since there are many famous shops in this area. One such historical location is Fortnum & Mason. It is a highly sought after food stall and a range of stores popular amongst the Royal family. Fortnum & Mason is traditionally English, and there as far back as 1707. The store is famous for catering to hampers for the high society of London. Many just visit the place to see its décor.
Shopping at Harrods
One must not forget to shop at Harrods, which is perhaps the most sought after store in the whole World. Located at Nos. 87-135, on Brompton Road, Knightsbridge, in London. Tourists will not miss any of their favourite items if they visit Harrods. Music instruments such as pianos, home appliances from world famous brands and perfumes that every lady loves are at Harrods. At Christmas, Harrods becomes a haven for tourists.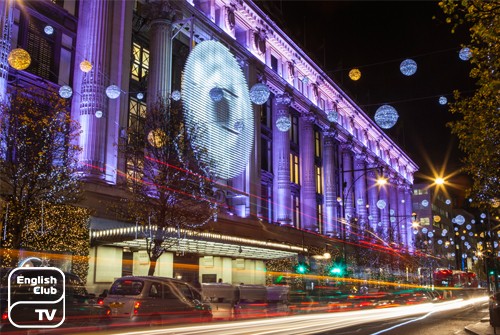 Shopping at Selfridges and Hamleys
London is also home to the world famous one stop shop Selfridges. Located at No. 400, Oxford Street, Marylebone, London, Selfridges boasts of fine fashion items, designer clothes, and excellent food restaurants. Selfridges has become the Mecca of local and foreign buyers. Opened in 1909, Selfridges in Oxford Street never stops providing goods of the highest quality for its customers. Like Selfridges, Hamleys too is a haven for shoppers. Located at No. 188-196, Regent Street, Soho, London, Hamleys provides lively scenes for everyone on their entry into the shop. The finest assortment of toys such as miniature planes circling overhead and toy trains travelling across the shop caters to children of all ages.
Shopping at Harvey Nichols and some famous others
You will find Harvey Nichols located at Nos. 109-125, Knightsbridge, London. It is the same shop to Harrods. The store began its trading in 1813 as a simple small shop that sold linen. All the world famous brands of clothes, home appliances, perfumes and boots are available from Harvey Nichols. Famous shops and stores like Liberty of London, The Apple Store at Covent Garden, and Heal's have also taken their iconic places in London. London is famous for fashion items such as men's and women's clothes, perfumes, home appliances, and CD, Video, etc. The prices range from around £10 for most of these items.